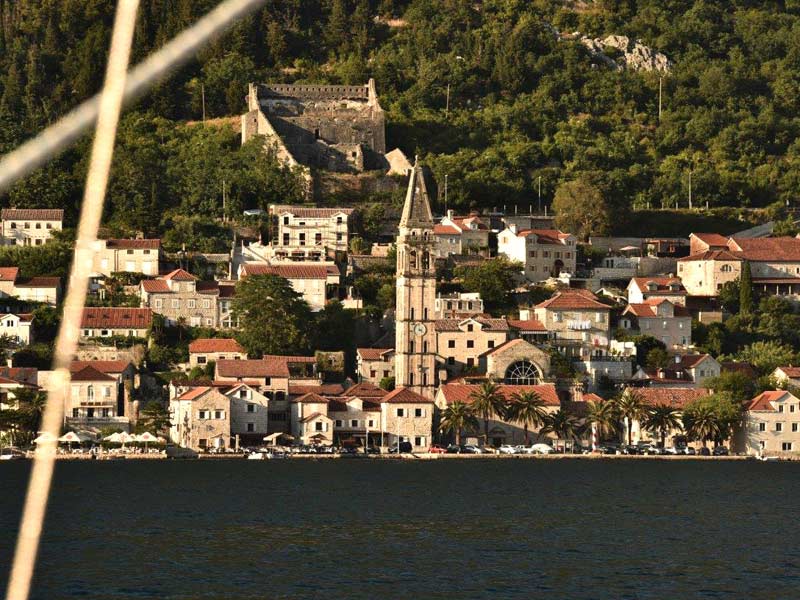 Perast - the town of sailors
The church of St. Nicolas, the patron of sailors dominates the town. The town has only one street but 18 churches and 19 palaces. The most beautiful is Bujović palace which is a home to a towns' museum.
Perast has a little pier but it is not good for mooring. The wind is usually blowing from Verige strait directly to the pier and it is hard to navigate when you are leaving the pier.
So, sailors have two options. Either the skipper can stay on the yacht and the crew can go to the town by a dinghy or you can leave the yacht in Kotor marina and take a bus or taxi from Kotor to Perast.